On April 8 in the school Montjuïc Girona International School was held the calçotada. It was organized by the students of 2nd ESO. There were different fun activities. There was a soccer tournament that lasted almost all morning, there was also a sauce contest that was won by a student of second year David Brasé.
Around two o'clock in the afternoon we started to eat. First they served a little snack, there were potatoes, olives, different kinds of drinks and many other things. After the appetizer they served the calçots and they were very good. After about 45 minutes or maybe even an hour they gave the black pudding, but many students were not very hungry, as they ate a lot of calçots and when it was time to eat the black pudding many were already fed up. When finally all the students finished eating dessert there was ice cream, strawberry and chocolate.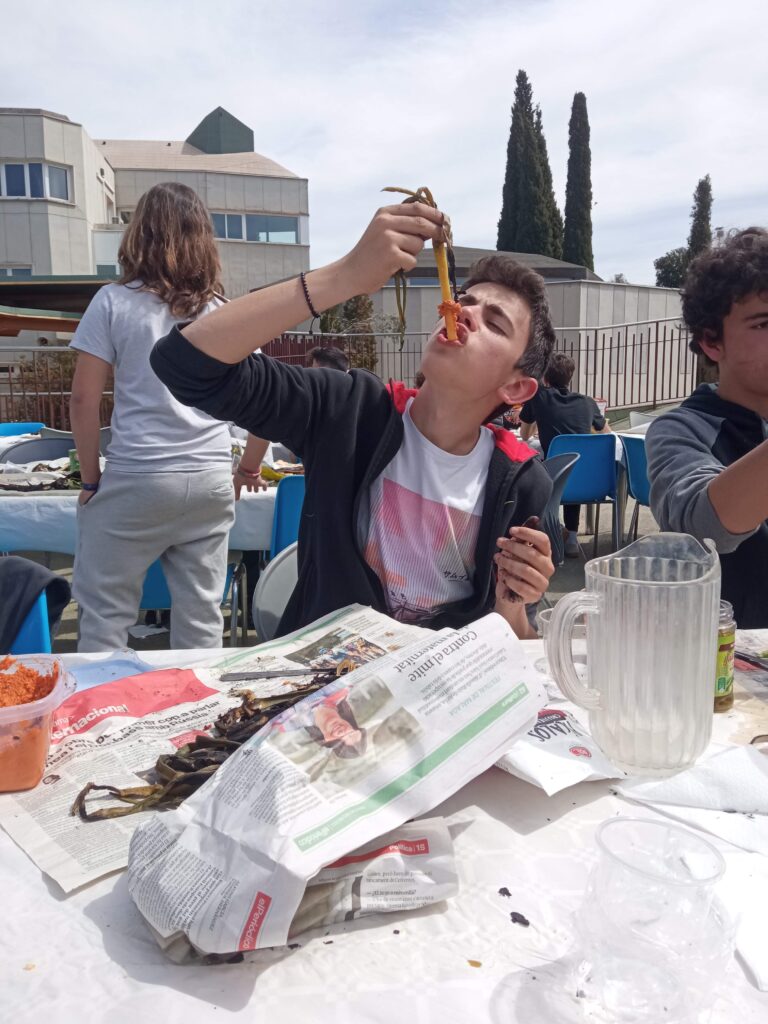 In the afternoon there were fewer activities. Most of the high school and 4th ESO students went home, since the next day was Easter week. The remaining students helped the 2nd ESO students to arrange the tables and chairs inside the dining room, then the students went downstairs to the gym for about 30 minutes until the teachers gave us permission to go to the soccer field and have a tournament. Around 4:00 in the afternoon the cooks gave us a snack, chocolate with biscuits. At 4:30 we had to go to the classrooms to start packing up because the day was over and Easter was starting.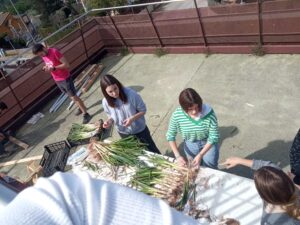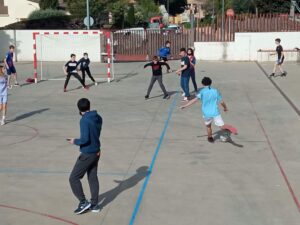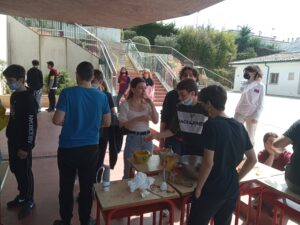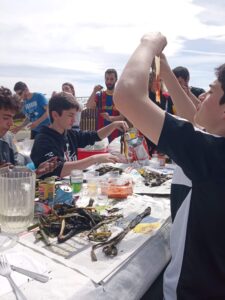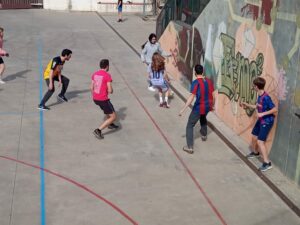 Últimes notícies
Caixaforum Exhibition

Ahir, 10 de novembre de 2022 els estudiants de segon de batxillerat van fer una visita guiada a la...

Continuar llegint

Halloween Winners

Els guanyadors i guanyadores han sigut els següents...

Continuar llegint

Skiing 2022

Els alumnes de 5è, 6è de primària i els de 1r i 2n d'ESO han tingut l'oportunitat d'anar a...

Continuar llegint
© 2022 Montjuïc Girona International School. Tots els drets reservats.
Call Now
Los ajustes de cookies de esta web están configurados para "permitir cookies" y así ofrecerte la mejor experiencia de navegación posible. Si sigues utilizando esta web sin cambiar tus ajustes de cookies o haces clic en "Aceptar" estarás dando tu consentimiento a esto.