18
Apr
Trip to Caixa Forum
Tomorrow 20th April the students of ESO will go on a trip to Caixa Forum in Girona and to a visit to the offices of the Diari de Girona. First, the students of first and second will go to El Diari de Girona at 11 o'clock. Then they'll go to Caixa Forum, third and forth will go the other way. Students must bring an umbrella in case it rains and a little bag for breakfast and if they want money.
The Caixa Forum exhibition will be about greek gods, paintings and sculptures brought directly from el Prado. The exhibition will be guided by a specialist in the history of the paintings and sculptures and their meanings.
The visit to the Diari de Girona will also be guided, they'll explain us how they print and decide what to put in the newspaper.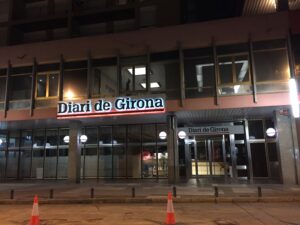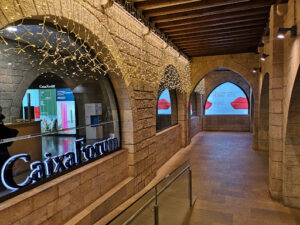 Últimes notícies
Caixaforum Exhibition

Ahir, 10 de novembre de 2022 els estudiants de segon de batxillerat van fer una visita guiada a la...

Continuar llegint

Halloween Winners

Els guanyadors i guanyadores han sigut els següents...

Continuar llegint

Skiing 2022

Els alumnes de 5è, 6è de primària i els de 1r i 2n d'ESO han tingut l'oportunitat d'anar a...

Continuar llegint
© 2022 Montjuïc Girona International School. Tots els drets reservats.
Call Now
Aquest lloc utilitza cookies per tal de millorar la teva experiència web. més informació
Los ajustes de cookies de esta web están configurados para "permitir cookies" y así ofrecerte la mejor experiencia de navegación posible. Si sigues utilizando esta web sin cambiar tus ajustes de cookies o haces clic en "Aceptar" estarás dando tu consentimiento a esto.